What Our Clients Say
Thank you so much Cindy! Thanks for capturing memories of the baptism of Samuel so well 🤩
We hired Cindy to come and do a photoshoot in our office for new profile pictures for our employees.
It was a pleasure working with Cindy, she was kind, professional and patient – both at the photo session itself as well as in editing – ensuring that everyone got their picture exactly as they wished.
We will definitely come back to her next time another round is needed. 
Thank you for the pictures! We're very happy with them 🙂
Vi benyttede Cindy i forbindelse med vores bryllup og vi har været meget tilfredse med samarbejdet.
Cindy er behagelig, professionel og leverer et godt produkt - prisen er også rimelig.
Vi fik næsten 800 billeder på 3,5 time, hvilket var over al forventning.
Vi kan varmt anbefale Cindy som fotograf.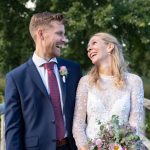 I highly recommend Cindy.
She was collaborative, kind and professional from beginning to end.
Thank you for your flexibility, great ideas and excellent photos and video.
While we were planning our wedding and looking for a photographer to eternalize the day, we were pleasantly surprised when we came across Cindy from Dreamvue photography. We were invited into her studio and home with open arms, where we were asked questions about the big day and what we had in mind, in the end we left with a feeling of being heard and understood. On the wedding day she was on time and did an amazing job of photographing all our guests and us in a fantastic quality.
All in all, we could not have wished for a better photographer.
Alt var meget fint - så gode anbefalinger herfra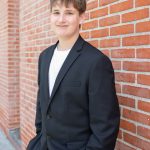 Great customer service! Thank you Cindy for your flexibility and excellent, professional pictures. I am very glad for them!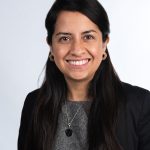 I had Cindy cover our 7-month old baby daughter's 1st solid food initiation ceremony which is a traditional Bengali, Indian ceremony and I cannot thank Cindy for her eye for details and all the lovely captures she made for us. She helped freeze those beautiful moments forever. It was an absolute pleasure to have Cindy for our event. Thank you so much Cindy! 
Excellent service and fantastic pictures!
In September 2021, I did my first ever brandshoot with Cindy in Copenhagen.
As my business is coaching, therapy and embodiment, I wanted to have photos that showed me being at ease in my body and environment. It was important to have some of me at home in my office space, and outside in a place that I feel connected to and brings me joy. Cindy was completely supportive of that and we did a half-half shoot on a beautiful sunny day. It's also worth mentioning that she was very flexible in the scheduling of the shoot and I did make use of our agreement to have a 'rainy day contingency plan'.
And
WOW
- I have SO MANY lovely photos of me...looking like, well - ME!! So often, I feel that professional photos of me are fine as photos, but don't reflect how I really how see myself. But this time, it feels as though I'm being seen and it makes me feel so much JOY!
This shoot was - and is - for my business, but it was also an amazing gift to myself to have a fun day and really feel seen in the very best of ways. It's not only given me some beautiful photos, but gave me a real confidence boost that this happy, joyful, relaxed & embodied is seen by others. That was a huge bonus!
I couldn't be happier.
Thank you so much Cindy!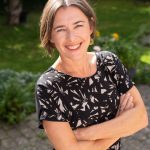 Great experience working with Cindy:) Thank you 🙏🏼
Vi har netop modtaget billederne fra Dreamvue Photography, som til FULDE har levet op til vores forventninger. Allerede ved første bookning, var responstiden meget hurtig og svartider på kommunikation har været perfekt. Det blev fastsat et møde inden vores bryllup, til gennemgang af forventninger og drømme. Cindy havde en masse idéer, som blev vendt og drøftet. Samtidig blev der taget rigtig pænt imod vores idéer. Alle platforme til mødet var mulige og vi brugte blot FaceTime, som fungerede helt fint. På dagen for fotograferingen, var Cindy der før tid og havde igen flere idéer til vores opstilling - hvilke vi synes var rigtig rart. Der blev udvist stor fleksibilitet omkring sluttidspunkt og vi følte ikke, at tiden tikkede. Ca. 1,5 uge efter hentede jeg en usb nøgle med alle vores fotos, som igen til fulde levede op til den kvalitet og estestik, som man forventer af en prof. fotograf. Jeg vil anbefale Cindy til alle.
Recently, I had a photo session in Copenhagen city center with my boyfriend. The session was very funny, and our photographer Cindy helped us to pose. She found the best angles according to the light and to the view of the city. The photos have very good quality.
Moreover, we had our photos ready in less than one week. We love our photos!
Are you looking to promote and expand your med-tech company, laboratory or research group? Then contact Cindy Schluckebier from Dreamvue Photography. With her intuitive and clever videography skills, she will provide the perfect platform to advertise your business or educational offer. My research group and I recently had a great experience working with Cindy who made a promotional short video showcasing our scientific interests and expertise. Working with Cindy was a fruitful and enjoyable experience, as she is not only extremely professional, Cindy is also really easy to work with and creates a comfortable environment. Cindy goes the extra mile to ensure that every possible detail is taken care of to deliver a very high quality video. From our first meeting to discuss the video strategy, the process of filming to the back- and- forth talks after the video shooting, Cindy was very focused on details and quality, was careful with the design and composition, and very receptive to feedback and adjustments. We are extremely happy with the resulting film and I cannot wait for our next video project
with Cindy and Dreamvue Photography!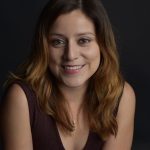 "Cindy tog billeder til min datters barnedåb, og hun var utrolig venlig hele vejen igenemme forløbet. Billederne var allerede klar til os efter 4 dage og de er SÅ fine 🙂 Kæmpe anbefaling herfra!"
"Det var en meget positiv oplevelse. Fotografen forstod helt hvad jeg var ude efter, og billederne var præcis det jeg havde håbet."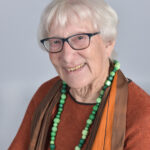 "Cindy is very flexible and easy to work with. She offered to be our photographer and videographer. That was very nice of her! She even edited a few changes we requested on the video and made sure we have the final one that we are satisfied with!"
"Super skøn oplevelse med vores bryllupsfotograf, Cindy. Hun var utrolig venlig, fleksibel og dygtig!"
"Cindy har lavet en flot video til min hjemmeside! 😍Tak for super godt samarbejde og din kreativitet."
"Cindy is very professional photographer. We had a very nice experience! Highly recommended!"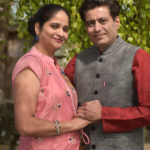 "Jeg har haft et længere forløb med Cindy, både med at lave videoer og billeder. Det har været et skønt samarbejde, lige fra starten af. Cindy er professionel, fleksibel og helt igennem en rigtig rar og varm person at være sammen med, så man slapper nemt af i hendes selvskab. Kan bestemt anbefale hende😊"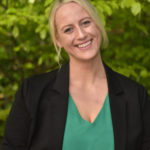 I had an amazing time working with Cindy. Very friendly and professional. We absolutely love the pictures and video! The end result was wonderful! Thank you so much for helping us create memories..."
"Cindy tager meget smukke billeder. Vi er meget glade for dem hun tog til vores bryllup."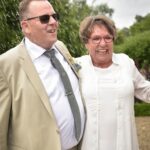 We have worked together with Cindy for the third time now. Konfirmation, photo kollage, and graduation.
We highly recommend her. She is very creative, flexible, and has a great sense of humour. The latest film came out really good, as she captured important moments of our daughter, we didnt see on the day 🌹🌹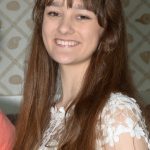 "We hired Cindy for a photo session as we needed images of us for our new website. We had individual pictures and pictures of us working at the office. She was so dedicated to getting the best pictures possible. She delivered a quality set of photos that we are all pleased with. The communication before the photo session went very smoothly. Cindy is very responsive to emails and was punctual."
Cindy trådte med kort varsel til, da vi manglede en fotograf til vores datters Konfirmation. Vores datter følte sig meget tryg ved Cindy og billederne er blevet fantastiske, og jeg vil til enhver tid anbefale Dreamvue Photography.
"Rimelige Priser og Flotte Billeder"
"Vi havde fornøjelsen af Cindy fra Dreamvuephotography. Opgaven lød på at tage billeder af vores klinik og personale. Cindy er meget behagelig og professionel. Hun trådte til med meget kort varsel. Alle aftaler blev overholdt. Og billederne blev meget flotte."
Cindy was so easy to work with - highly flexibile and friendly. She creates wonderful results!
I think this group (Expats in Copenhagen) is great for supporting each other and recommending great services we discovered - so I want to promote the services of a wonderful fellow expat I recently met! She owns - Dreamvue Photography.
See this awesome video she made to help promote - Not Your USUAL - wine bar here in the city. Great service, beautiful result, and she helps you work within your budget too. Thank you Cindy!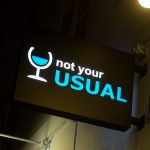 For kort tid siden havde jeg behov for nyt foto til mit CV og diverse netværks-profiler. Da jeg havde mødt Cindy tidligere, og syntes godt om hendes personlighed, hun er glad og smilende, og da jeg samtidigt opfattede Cindy som meget professionel, valgte jeg hende som min fotograf.
Vi havde en fin fotografering i hendes lille studie. Der var en god og rolig atmosfære, god kemi imellem os, og vi kunne "hyggesnakke", uden at der blev gået med kompromis med professionalismen. Kort tid efter fotograferingen fik jeg en større serie billeder til gennemsyn, og, efter selvvalgt hjælp fra Cindy, fik jeg valgt de billeder jeg ville have. De blev redigeret af Cindy, ligeledes på meget kort tid, og billederne er i dag i brug, på diverse profiler.
Det var et godt valg jeg gjorde, da jeg valgte Cindy/Dreamvue Photography, og jeg vender tilbage, næste gang jeg har et behov for billeder!
"Jeg var meget tilfreds med resultatet og ikke mindst servicen. Cindy tager virkelig gode billeder og hendes service er fantastisk. Hun var meget grundig og der var tid nok til at få nogle gode billeder. Derudover var billederne hurtig klar og hendes service efterfølgende pr. mail var også hurtig og god. Jeg kan varmt anbefale Cindy."
Cindy is the kindest person ever! I have already suggested her amazing skills and personality to my friends, and I definitely believe that if you want a photographer or videographer in Copenhagen you should go up to her directly! 😃 👍 You will enjoy the photoshoot session, this is a guarantee! 📷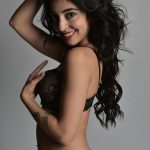 Family Photography - "Cindy var den perfekte fotograf! Hun var fleksibel og utrolig rar at arbejde sammen med! Jeg vil 100% ringe til hende igen næste gang jeg skal bruge billeder!"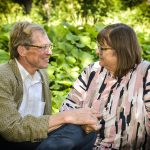 Business Marketing Video - "Cindy made a video of me, documenting me as a makeup artist. I am happy with the result and how I was presented in just less than a minute video. She went into details and executed it very well."
Engagement & Wedding Videography - "It was a pleasure having the services of Cindy from Dreamvue Photography at our wedding in Sept 2017. Even though primarily a photographer, Cindy was eager to help us film our wedding. Throughout the planning process we found her very professional, extremely dedicated and simply very passionate and from then on we knew we'd made the right choice! Our wedding video was one of her first filming projects and she delivered. Thanks to her, we have beautiful (and very high quality!) visual memories of our special day. (She also had many suggestions and creative ideas for the final edits!) It was a pleasure working with Cindy, and I would recommend her filming services."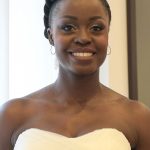 Konfirmationsfotograf i Østebro - "Cindy overholdt alle vores aftaler. Fra begyndelsen lavede hun en forventningsafstemning i forhold til hvad vi kunne forvente og hvornår. Samtidig var hendes billeder helt i top, så vi er meget tilfredse."
Bryllupsbilleder i Rungsted Kyst -"Jeg brugte Cindy til vores bryllup hvor hun trods med stor tidspres fik taget nogle rigtige gode billeder af min mand og mig, vores gæster og famile. Hendes pris var rigtig god, hendes fremmøde og senere aflevering perfekt og hun kontakter dig for at afstemme forventninger mm. Jeg vil aldrig tøve med at bruge hende en anden gang og hun får mine varmeste anbefalinger til dem der er usikre på hvem de skal vælge i junglen af fotografer."
Bryllupsfotograf i Hørve - "Gode Billeder. Alt gik som aftalt. Især reportage billederne kan jeg anbefale. Hun er mægtig god til at indfange det spontane liv i sine fotos. Nem at samarbejde med."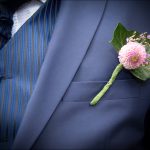 "Jeg skulle bruge nogle portrætter af mig selv til min datingprofil og kontaktede Dreamvue Photography. Fotografen Cindy er meget kreativ, og vi brugte lang tid på at eksperimentere med forskellige kompositioner, lys og udtryk. Resultatet var rigtig gode billeder. Det sværeste var nok at vælge de bedste bagefter. God kommunikation både før, under og efter fotograferingen (på engelsk)."
"Cindy er bare super god. Billederne er vildt flotte og hun var rigtig god til at se mine piger som de er. Jeg vil helt sikkert bruge Cindy igen. Det var en super oplevelse. Og jeg glæder mig helt vild til at give billederne til familien i julergaver."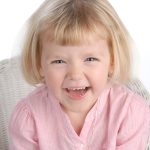 "Kommunikationen med Cindy var god og hun var lynhurtig med tilbagesvar. Selve fotosesionen var afslappet, mine teenagebørn nød den og det færdige resultat er meget tilfredsstillende. Jeg kunne sagtens bruge Dreamvue Photography igen."
"Cindy er helt utrolig imødekommende og forbereder sig godt og hun forsøger virkelig at få det til at blive en god oplevelse."
"Vi var 7 personer der ville give en 60-års fødselsdagsgave til vores mor, farmor og svigermor. Cindy lyttede fra starten til vores behov og sammen fandt vi frem til hvad der ville fungere. Det blev til et photoshoot på en strand. Vi mødtes derude på et før aftalt sted. Og Cindy havde mange gode og kreative ideer til forskellige pose's for os uerfarne modeller. Det resulterede i at vi havde en fantastisk sjov og hyggelig time og billederne blev så super gode. Det var over alt forventning, og fra det skulle være nogle få billeder blev det til at vi købte et helt færdig album som Cindy også tilbød. Kontakten har været fantastisk gennem hele forløbet, og jeg kan kun give Cindy og Dreamvue mine varmeste anbefalinger."
"Cindy er super dygtig og arbejder meget professionel i en afslappet atmosfære. Resultatet er fantastisk dejlige billeder af min lille pige på 9 måneder. Cindy var meget hjælpsom og lavede et grundigt research-arbejde, da jeg efterspurgte en lidt speciel fotofremkaldelse og var meget åben for at gå nye veje. Jeg kan bestemt anbefale Cindy og vil ikke tøve med at bruge hende igen."
"What I asked from Cindy was photos portraying me in a professional - but not formal - manner. What I got was just that, and I now have a very good pool of even - but not alike - photos to choose from for different purposes. I also appreciated Cindy's very competent and constructive approach to the whole process."
"I asked Cindy to 'immortalize' me as a gift to myself for my 65th birthday. I appreciated her flexibility with regard to my own ideas, such as wanting to be photographed with my viola, a new passion. However, it was her own ideas and skills that made me look glamorous - not something I had even considered possible at my age! I am absolutely delighted with the results and have recommended Cindy wholeheartedly to friends and family."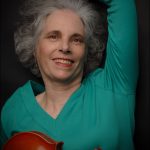 "Working with Cindy has been pure pleasure! Her desire to create a partnership with you results in an enjoyable experience as well as beautiful and memorable photos. Her attention to detail and her desire for perfection in the final printings make every photo you select a work to admire. Each of our many photographs we have taken with Cindy is a treasure. We are very happy with her work!"
"I wholeheartedly recommend Cindy Schluckebier as a photographer. My family has used her for Christmas photos, for the baby "Watch me Grow" program, and even for professional portraits of my husband. The most difficult aspect of working with her is that it is impossible to select photos as she somehow manages to take too many good shots.

She is professional, paying attention to detail from the start to the finish of the photo development process. Not only does she take the time to plan the sessions in advance, doing her best to understand what her client wants, she also ensures that the finished quality is perfect and that we are satisfied with her work. I was particularly impressed with her ability to take beautiful shots of our baby, pictures that we will always treasure."
"We would definitely recommend Cindy as a photographer. We could compose our wedding package exactly the way we wanted it. Our wedding way was well-prepared: we had a time schedule, so we didn't have to worry about that the day itself, and Cindy had made sure to have seen all the locations beforehand. And the most important thing of all, our pictures, as well as the ones from the guests, were really beautiful! It was nice and handy to be able to view the pictures online, so we could ask for the opinion of friends and family before making any selections."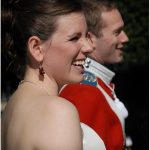 "We are very happy that we were lucky to discover Cindy's website, www.dreamvuephotography.com - the photos from our wedding have turned out incredibly beautiful, and we love to look at the pictures in the album…again and again! Cindy is very professional and knows how to catch just the right moment. In her work, she is extremely dedicated, detailed, and considerate - not a detail is left out, and we always felt safe and confident in her company. We have already recommended her to our friends and family."